Jun18
By Sean Connolly
So far, so good. This Euro had a slow start but now is beginning to pick up as it should. We are now at the knockout stage with Russia upsetting Sweden in the final decisive game to get to the knockout round. Already I am salivating at most of the match ups…mainly Portugal against Germany.
Portugal vs. Germany- Coming into this game the better side is obviously Portugal. They easily won group A and showed their firepower throughout. Germany on the other hand limp into the knockout stage beat up and bruised. They will be without their coach, Joakim Low, after UEFA issued a one game ban for arguing in the game against Austria. Their top scorer in Lucas Podolski is tired and beat up and his fitness is in question. But don't ever count out the Germans. They come in playing their best soccer after beating Austria, and Ballack's masterful free kick might be just what the German captain needed. As for Portugal they have steadily improved throughout this tournament and in the last game against Switzerland they were able to rest a majority of their starters. I just think that Portugal is fitter and playing much better soccer at the moment. Cristiano Ronaldo doesn't seemed phased by the trade rumors going on between Manchester United and Real Madrid and the same goes for Deco and his possible exit out of Barcelona. Portugal right now is the better side and I see a 2-1 win for Scolari and his Portuguese.
Croatia vs. Turkey- After one of the best comebacks in Euro history, Turkey comes into the knockout round with an heir of invincibility and a great deal of confidence. Turkey is the only team to come back from a deficit in the tournament, achieving that feat in two separate games. Their upset comeback over Petr Cech's Czech Republic solidified that Turkey is no fluke and have the team that could make it deep into this tournament. As for Croatia, well they have simply played great in their last two games. In their first game, a 1-0 win over hosts Austria, it looked as if Croatia may be in trouble against Germany. They easily handled the Germans and went on to win group B with an outstanding 9 points. This should be a magnificent game with another late Turkey comeback. I expect a Croatian goal though in extra time to give Croatia a 2-1 victory over Turkey.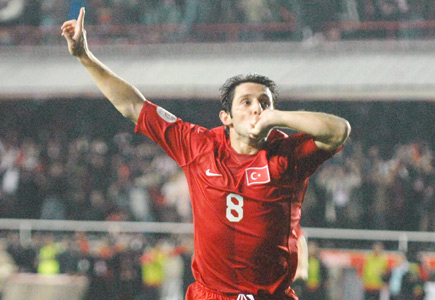 Netherlands vs. Russia- After easily beating a heavily favored Sweden side, Gus Hiddink has proved that the magic he has performed in the past was indeed no fluke. It looks as if this young Russian squad could be another one of Hiddik's teams that surprise everyone. Hiddink did it with his counterpart in Netherlands several years ago and they match up in the knock out round. Netherlands came out of the "Group of Death" which included France, Italy, and Romania, without even breaking a sweat and quickly proved that they are the strongest, deepest team in the tournament. I fear though that Russian's young side will be no match for the well rounded Dutch. 3-1 Netherlands in another easy game for the Dutchmen.
Spain vs. Italy- The Italians have been a bit of a mystery in this tournament. They were blown out by Netherlands in the first game, nearly lost to the Romanians if not for Buffon's amazing penalty save on Romania's Mutu, and they beat up on the French. So, what will come of the Italian side in the knockout round? I'm not sure, but what I am sure of is that Spain has the firepower to rip apart any defense at any time during the game. Italy's great defense has been anything but in this tournament and I think Fernando Torres and David Villa will easily put a few past Buffon. I'm only going against Italy because they have played so erratically. Spain have played well in all their games and I predict a 2-1 win for the Spanish.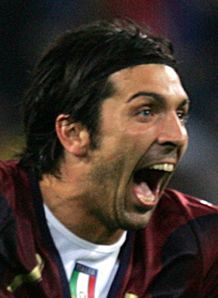 No Comments »2008 Champions League Final, Ballack, Ballack Bad Game against Croatia, Bastian Scweinsteiger, Chelsea Trade Rumors, Cristiano Ronaldo, Cristiano Ronaldo Trade Real Madrid, Cristiano Ronaldo Trade Rumors, Croatia, Croatia Soccer, Croatia victory Germany Euro 2008, Czech Republic, Czech Republic Soccer, English Premier League, English Premiership, EPL Trade Rumors, Euro 2008, Euro 2008 Groups, Europe, European Soccer, football, France, France Soccer, Germany Croatia Soccer, Germany Soccer, Italy, Italy Soccer, Moscow, Petr Cech, Petr Cech Goalie, Podolski, Podolski goal Croatia Euro 2008, Poland, Poland Soccer, Portugal, Portugal Soccer, Premiership Trade Rumors, Russia, Russia Soccer, Sean Connolly, Soccer, Soccer America, Soccer Trade Rumors, SportsGist, Sweden Soccer, Switzerland, Switzerland Soccer, the beautiful game, Trade Rumors, Turkey, Turkey Soccer, TV advertising & sports, UEFA Cup, UEFA Euro 2008, UEFA Euro 2008 Predictions, Uncategorized, world soccer